As the Findlay operations team prepared for big changes to their processes and plant, we used human-centered design and research to create communications that inspired employees to get on board and lead the new direction of the factory.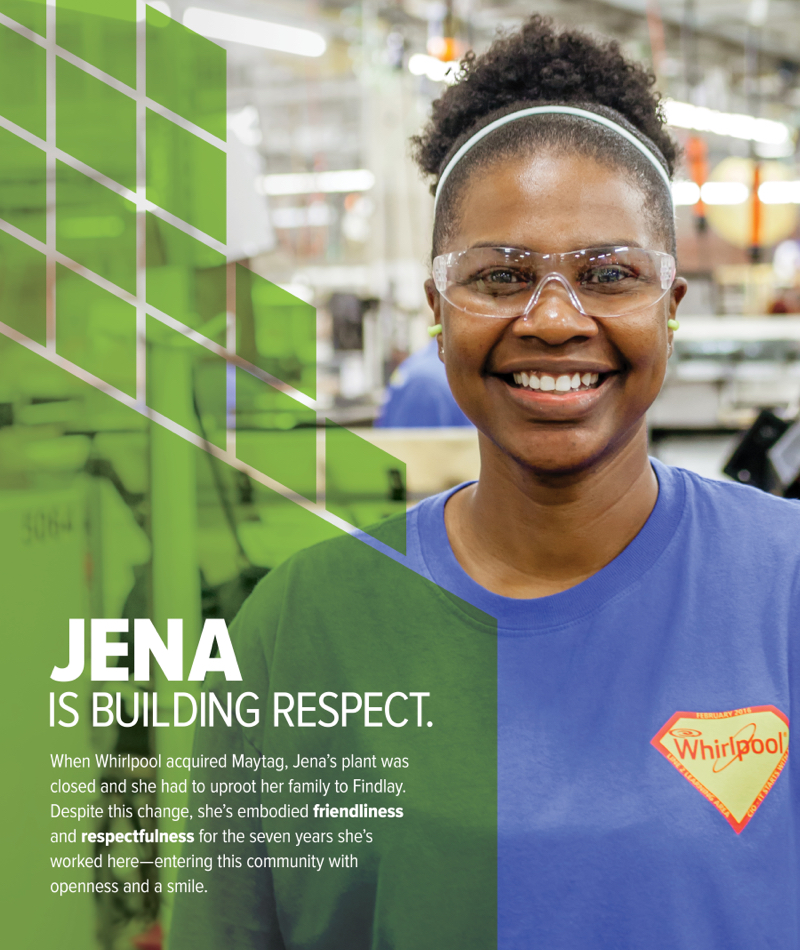 Reaching hearts and minds. Winning and keeping trust always lies at the heart of a change effort. Our human-centered approach identified the population's reasons to believe in and support these changes.
Focus on influencers. Research identified existing influential employees in support of the change and focused visual messaging on their behaviors to create momentum.
Leadership through design. A compelling brand and communications strategy drove powerful visuals and campaign concepts that informed, inspired, and persuaded.
Shared knowledge. Coaching the management team on how to use human-centered design approaches helped them develop and roll out new initiatives.